Sunday, November 26, 2023
Téléchargez votre Bon Retrait Dossard
Here we are, already, at the 32nd edition of the La Rochelle Serge Vigot Marathon.
What a long way we've come to maintain our position as the 2nd largest marathon in France. And what a pleasure it is to welcome so many athletes to La Rochelle on the last weekend of November. 12 500 of them in 2022!!
Each edition is a new challenge for the organizers, the volunteers and the partners, but always a new pleasure as well.
Every year, we do our most to make sure that the participants are as happy to run as we are to welcome them.
Chaque année nous nous appliquons à renouveler, améliorer, innover pour que nos courses continuent de surprendre et attirer néophytes et athlètes confirmés. (…) ».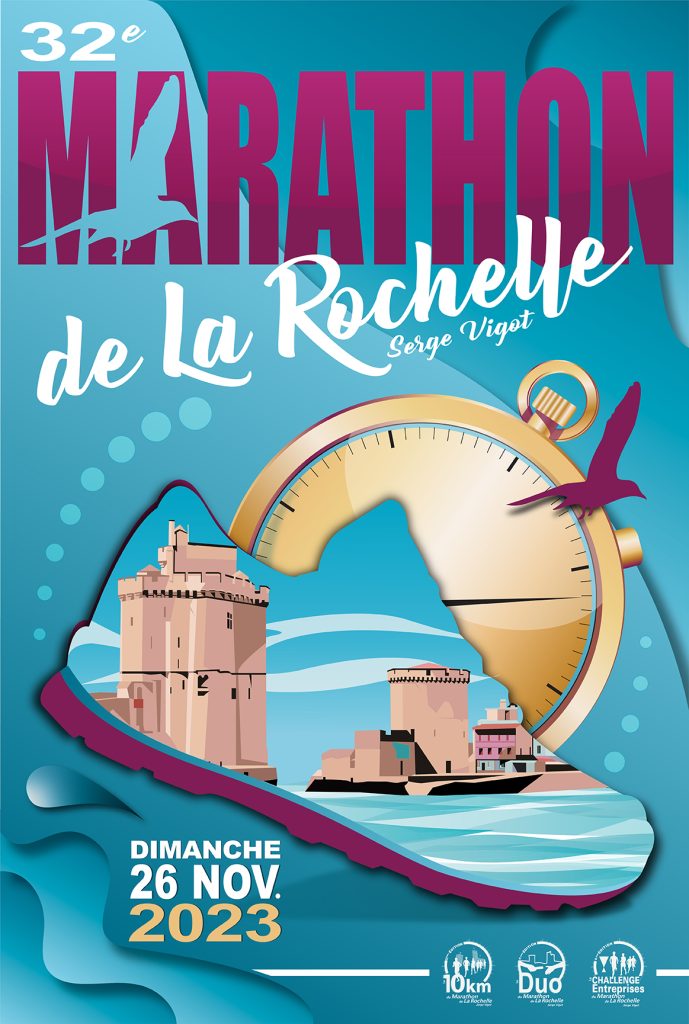 Pensez à vous inscrire à notre Pasta Party
SAMEDI 25 NOVEMBRE à partir de 19h15 (limitée à 900 personnes)
Nos 100 bénévoles sont impatients de vous accueillir pour ce grand repas convivial et animé. 
Tarifs : adulte : 14 € / enfant de moins de 12 ans : 8 €                                                                      Menu : Taboulé – Spaghettis bolognaise (à volonté) – Fromage – Fruit – Crème / Vin et eau
Possibilité de réserver en ligne lors de l'inscription                                                                            
Tickets withdrawal at Village Marathon's Pasta Party stall
Il n'est pas trop tard pour vous inscrire : 
# What's waiting for you!